S.M.A.R.T.
CropMonitor Pro – the Professional SMART Network
Surveillance
Risk predictions from a decision system must always be used in context with ongoing local surveillance to ground-truth predictions and consider all factors affecting the situation. Surveillance is an intensive form of data recording whereby obtained information is analysed and action taken if specific circumstances are met. This is essential for effective pest/disease detection and control.
CropMonitor holds a comprehensive range of surveillance data on incidence and severity of pests and diseases in both treated (commercially managed) and untreated (trials) crops which are used to validate the outputs from models within CropMonitor Pro. This includes:
Defra-funded surveys of diseases in commercially managed (treated) wheat crops (250 crops per year) sampled at GS75 conducted annually over a continuous period from 1970 to current date (49 years) (see latest Defra survey report here)
CropMonitor data collected from untreated wheat crops at up to 20 sites per year with at least four varieties assessed weekly for disease and growth stage development at each site over a continuous period from 2003 to current date (16 years)
Data from AHDB collected from untreated wheat crops at eight sites per year with at least four varieties assessed weekly for disease and growth stage development at each site over a continuous period from 2003 to 2006 (3 years).
In addition to these historical datasets, CropMonitor Pro will operate a real-time participatory surveillance activity whereby users will report disease and pest sightings to update model outputs for their locations. These data will provide an ongoing surveillance activity for horizon scanning and model validation within the CropMonitor Pro validation platform to assure the quality of model outputs.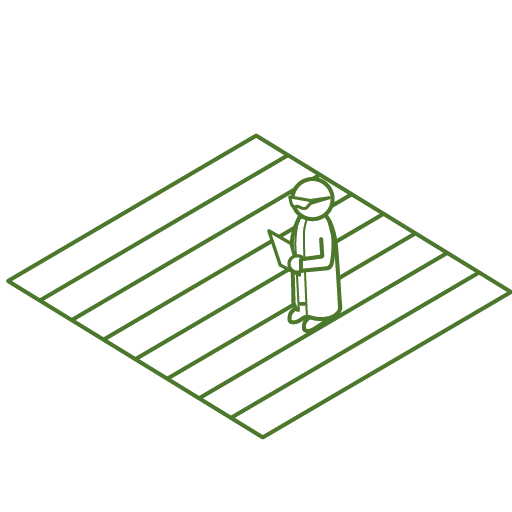 Monitoring
Monitoring is a continuous routine observation often carried out using automated solutions. CropMonitor Pro has been designed to facilitate incorporation of as many automated solutions as possible to improve accuracy and reduce overhead costs. These include:
Automated meteorological recording stations at 130 locations across England reporting in weather parameters every hour (for ongoing validation of model outputs)
A landscape scale weather feed from the UK Met Office providing current and forecast (up to 5 days) weather relevant for pest, disease and growth stage prediction for each of 38500+ 2km x 2 km grids across England and Wales.
Insect/gastropod traps (aphids, orange wheat blossom midge, slugs) to inform threshold models
A novel wifi-enabled soil temperature and moisture sensor network (in development)
A new automated spore collection and diagnosis device (SporeSentry) which will communicate detection of pathogen spores to the CropMonitor Pro platform to enhance model outputs (in development)
Analysis
The CropMonitor Pro analytical platform will run growth stage models in conjunction with pest and disease models for individual fields based on input data which includes:
Field location (postcode)
Sowing date
Variety
Previous cropping
Tillage practice
The relevant 2km x 2 km grid square will be identified based on the location given and then the weather feed and a soil type (from soil maps adapted from National Soil Resources Institute at Cranfield University) can be associated with the location to run the models (updated daily). Data from AHDB on varietal resistance to diseases and pests will be used to adjust risks according to specific varieties.
Risk Prediction
Risks from each of the models are presented on the specific pest/disease page as a traffic light system (red/amber/green) for today, the previous 14 days and for the future 4 days. This represents the full risk period to be considered in order to make a decision.
There are several different types of risk prediction within the system including daily risks and/ or seasonal risks at both regional and local scales.
Treatment Decisions
The CropMonitor Pro Decision support module provides guidance on prevailing pest and disease risks to the crop and indicates optimal scheduling of spray applications according to crop growth stage and forecast weather conditions. An indication of a need for a spray decision is based on the following calculations:
Prediction that the crop is at a suitable growth stage for a spray against the targets identified and that the spray will deliver an economic benefit. This is the growth stage model output which is interpreted to guide spray scheduling
Observations on whether the target has been observed on the farm. This is a surveillance output
An accumulated risk score for the current day based on historical, current and forecast pest and disease risks which can be updated by the user to incorporate data from the participatory surveillance network (described under Surveillance). This is the risk model output
Identification when forecast weather conditions are suitable for spray application. This is a spray suitability model output